Espresso is the only coffee preparation endowed with a royal crown – a foam coat.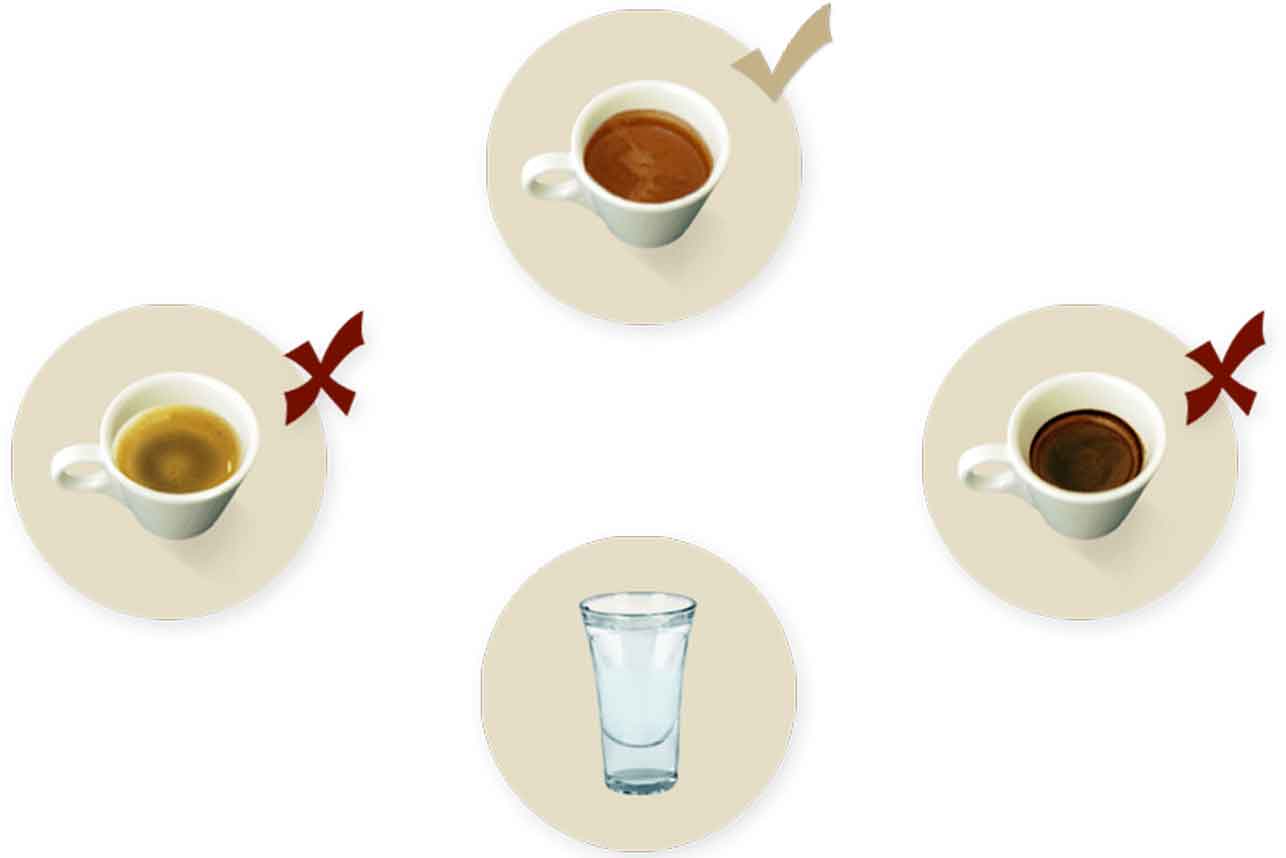 Good quality espresso:
takes about ½ cup; the drink should have about 25-30ml
has crema (i.e. a foam coat) of dark nut color
Crema should cover the entire surface of the coffee, and thanks to its thickness, the essence of coffee does not get on top
gives a floral and fruity (with a hint of citrus) taste impression of toasts made of bread and good chocolate
Poor quality espresso:
is pale or has too dark crema (i.e. foam)
it has too thin crema through which the essence of coffee penetrates
Espresso should be served within a minute of preparation.
We drink them immediately when it is still hot.
The water given along with the espresso is used to rinse the mouth.
Thanks to this, we can fully enjoy its taste.