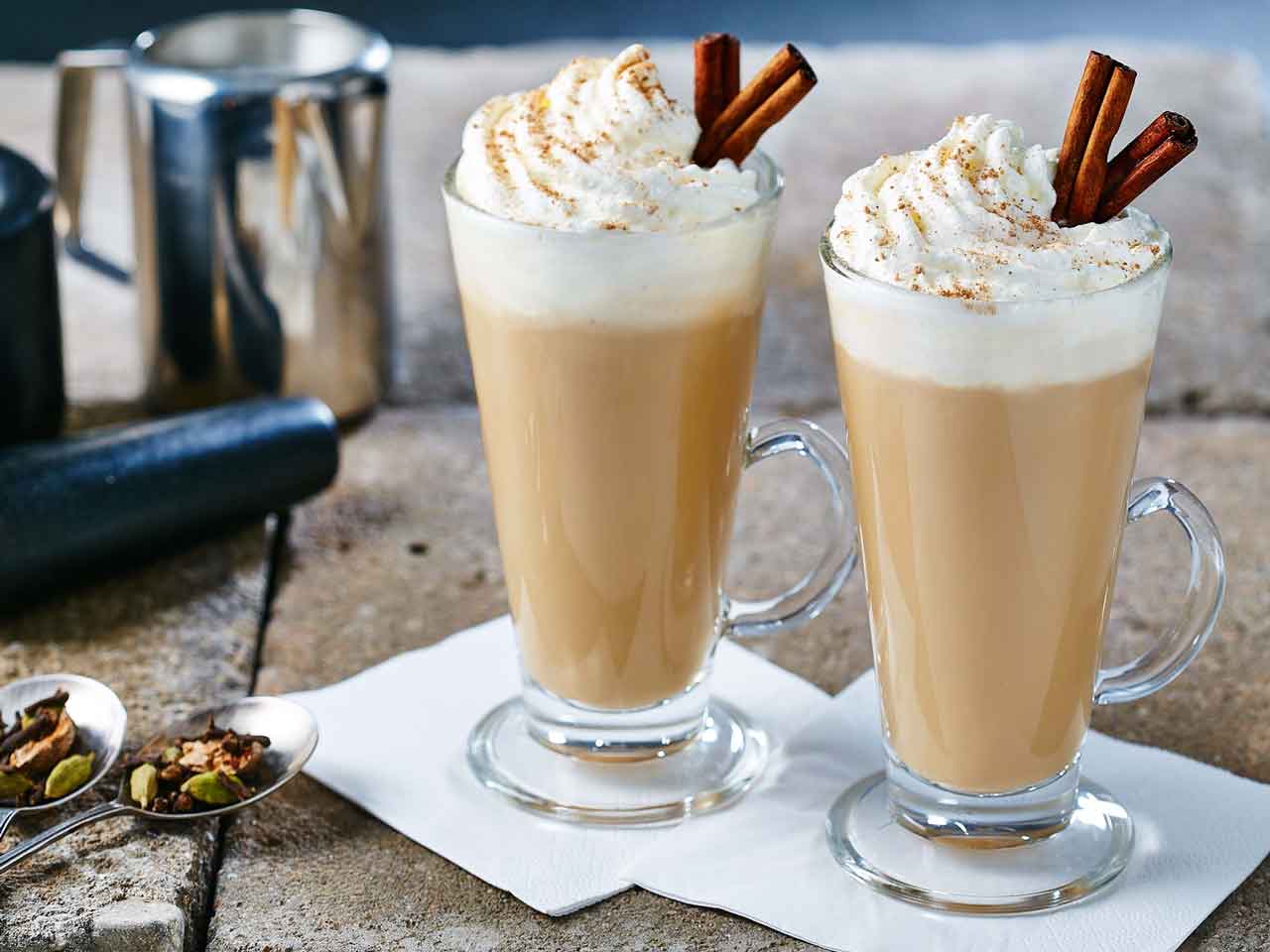 Full Recipe in Details
Chai Latte Great coffee for cold days.
50 ml – coffee from the coffee MK Cafe Premium

200 ml – frothed milk 3.2%

Decoration: Whipped cream with a cinnamon stick
Pour the milk into a pot and heat. In the meantime, prepare the coffee in the coffee machine. When the milk is already warm (try it with a spoon), add cinnamon, cardamom and cloves, stirring occasionally. 
Control the temperature by testing the milk bucket. Milk should be pleasantly warm and slightly sweet. Be sure not to boil / 
do not overheat the milk. Then pour the milk 
into the pot / cup and foam the hand foamer. Then pour the frothed milk into a glass 
and add the brewed coffee.
Share this recipe