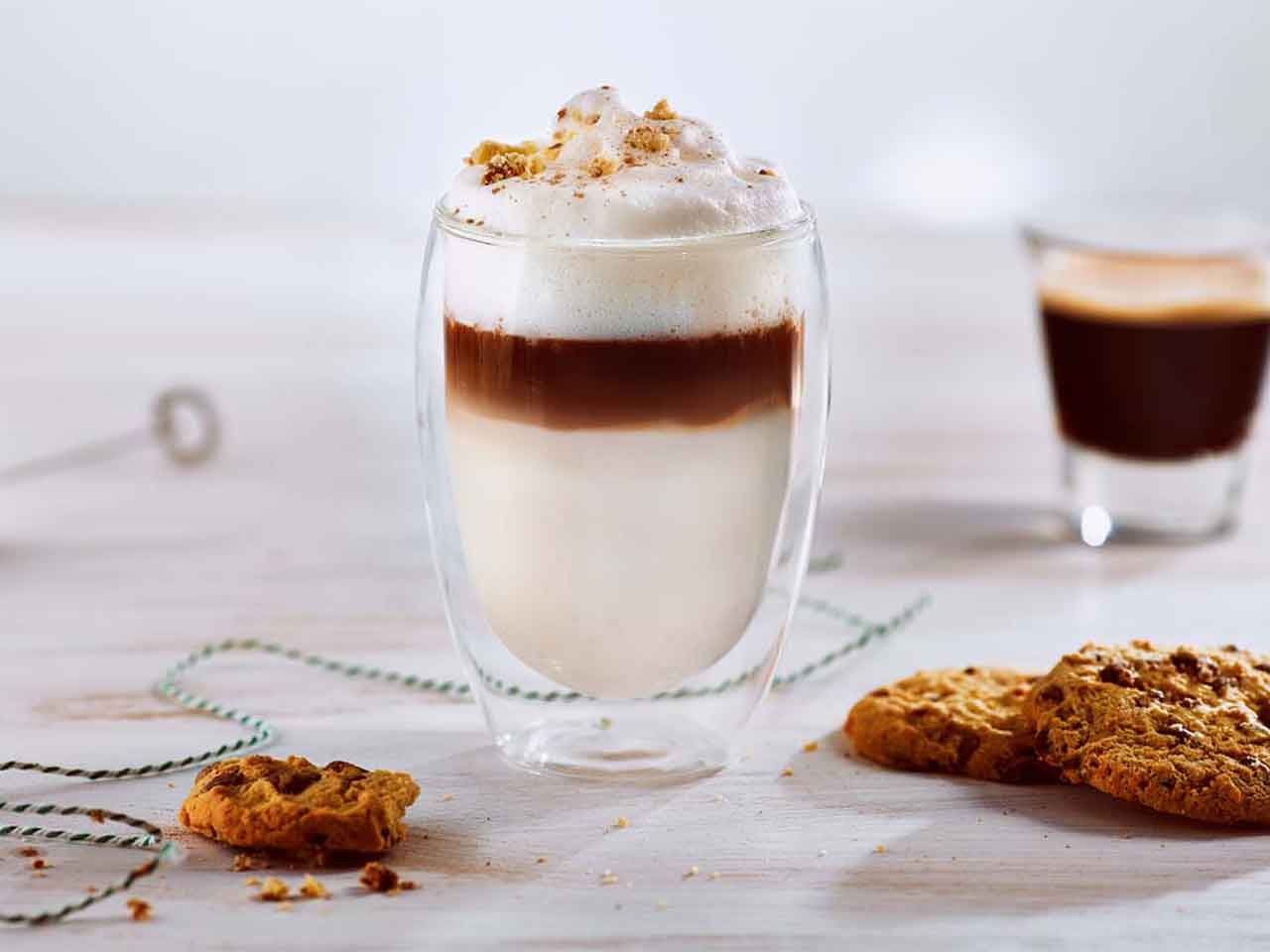 Full Recipe in Detail
Cookie Latte
Great coffee for cold days.
50 ml – coffee MK Cafe Premium

200 ml – frothed milk 3.2% fat

2-3 teaspoons – biscuits with amaretto / or the usual pastries + amaretto syrup / vanilla

Decoration: Dusted cookies
Pour the milk into a pot and heat. In the meantime, prepare the coffee in a coffee machine. The milk should be pleasantly warm and slightly sweet. 
Be sure not to boil / do not overheat the milk. 
Then pour the milk into the pot / cup and foam with a hand foamer. In a glass break two biscuits and pour the milk. Finally, add brewed coffee and decorate your drink coffee contrite cookie.
Share this recipe